The team of HEIM – EDT GmbH from Crailsheim is led by Berthold Heim. Heim – EDT has produced more than 15,000 Washing systems and Hygiene stations over the past 25 years. Heim Heim GmbH has supplied equipment in the food sector in over 75 different countries.
Due to the continuous development of the Heim – EDT systems, these could be successfully implemented in the cheese, confectionery, fruit and vegetable industries as well as in the poultry and fish industry in the course of time.
Heim EDT systems are the optimal solution for your food operation, Heim EDT stands for the highest quality and we put food safety above all else.
Heim-EDT pursues the mission of fully satisfying its customers in the exercise of its commercial activities. We accompany our trading partners on their individual routes, from planning to design and production to the commissioning of the tailor-made systems. Particular attention is paid to the sustainability of the products.
Heimsystems are not only effective, but also resource-saving in terms of the consumption of water, energy and chemical additives.
Sabine Werthwein
Accounting
Phone: +49 7955 5829417
Mail: buchhaltung@heimedt.de
Marvin Heim
Marketing Manager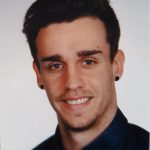 Phone: +49 7955 58 294 17
Mail: m.heim@heimedt.de
HEIM - EDT | THE RIGHT CHOICE
Not only do our many years of experience with washing systems, hygiene sluices and industrial facilities speak for us, but also our satisfied customers and partners. We don't just offer you solutions – we develop joint and perfectly tailored concepts and are at your side for any questions, worries and difficulties. Contact us comfortably and without obligation for more information, prices and further information.