Washer for

Loading Trolley & Cutter Trolley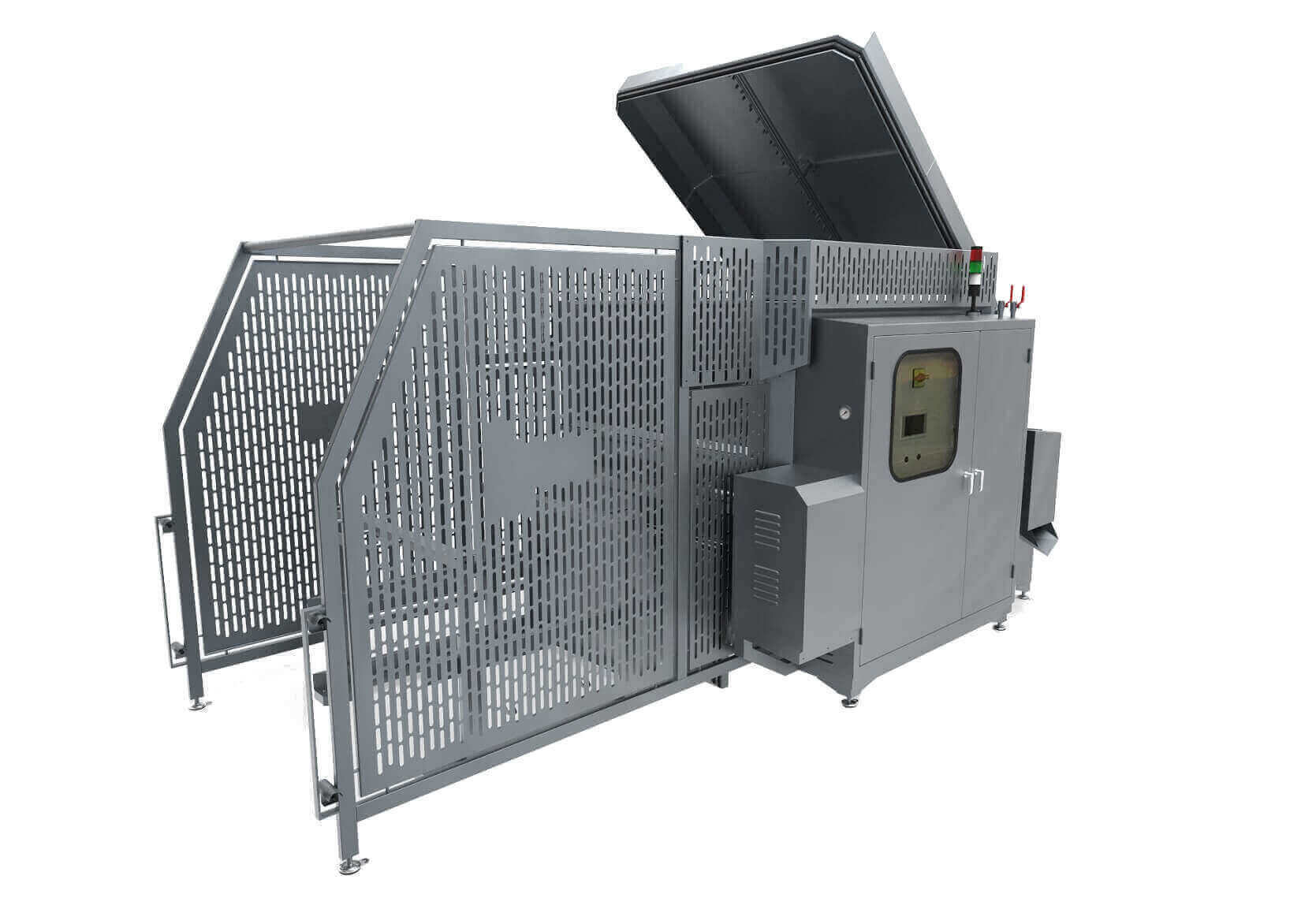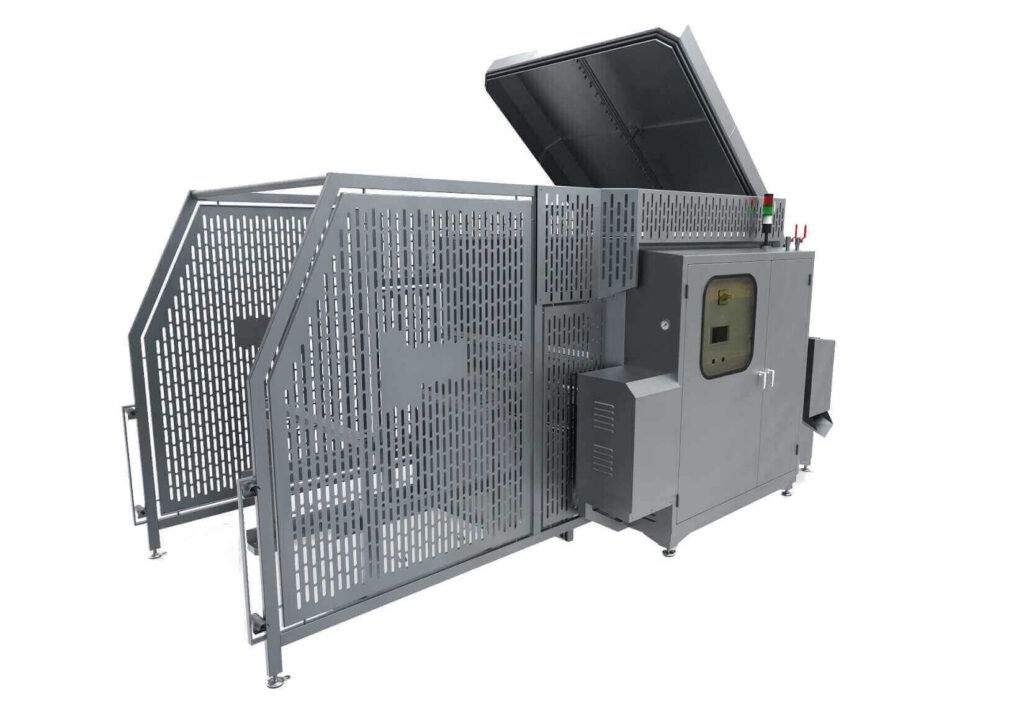 Loading trolley & cutter trolley washer system as filling washing system or continuous washing system
for different sizes of the trolleys.
Thanks to the integrated filter system, the washing systems are extremely resource-saving in terms of their water and electricity consumption.
Capacity: 40 – 200 containers per hour
Power connection: 3x400V/50Hz+N+PE
Motor protection:IP55
Pump power:22 kW x 90 mm3 at 6 bar
WrasenabzUG: Low pressure fan 2.2 kW
Water connection tank + rinse: 3/4″ AG
Water drain: Fast emptying flap 200 x 200 mm, additional water drain 3″
Tank capacity: approx. 800 litres
Noise level: approx. 65db (A)
Electric tank heating: 4 x 9 kW
Connected power: approx. 25 kW (excl. tank heating and flow-through heaters)
Washing time: freely selectable
Containers per hour: 15 – 30 containers/h depending on the degree of contamination
Nozzle wreath: stainless steel 1.4301
Wash temperature: 35 – 60°C freely selectable
Clear rinse temperature: 82 – 85°C
The container washing system can clean the following goods
Big boxes
Paloxes
Pallet boxes

We adapt the system individually to your laundry.
Our experience with Trolley Washer in Numbers
Industrial Loading Trolley & Cutter Trolley Washer
This washing system for cleaning cutter trolleys and loading trolleys has a combined pre-wash (optional), main wash and rinse area and, depending on the degree of soiling of the trolleys (light, normal or heavily soiled), cleans 40 – 200 trolleys per hour.
The loading and unloading of the cutter wagons or loading wagons is carried out as standard with an electromotive (servo-motor) operated loading door, which serves both to receive the wagon and to lock the washroom.
HEIM - EDT | THE RIGHT CHOICE
Not only do our many years of experience with washing systems, hygiene sluices and industrial facilities speak for us, but also our satisfied customers and partners. We don't just offer you solutions – we develop joint and perfectly tailored concepts and are at your side for any questions, worries and difficulties. Contact us comfortably and without obligation for more information, prices and further information.