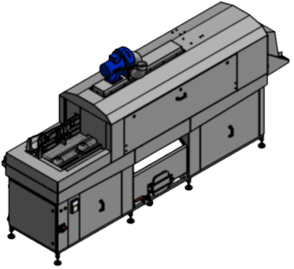 The dish washer systems from the manufacturer Heim EDT GmbH are designed according to a HACCP standard and are made of high-quality stainless steel. The washing systems for cleaning crockery sets are the ideal solution for canteens or large kitchens
Capacity: 100 – 1,000 sets per hour.
The washing system is for cleaning crockery sets with different equipment.
We plan the system together with you in order to achieve the ideal washing result.
Pump: DWO400
Pump capacity: 700 l / h
Tank capacity: 200 l
Tank heating: direct steam heating Washing temperature: 30 – 60 ° C (adjustable)
Nozzles: clip-eyelet (rotatable flat jet nozzles) Filter system: filter fabric convenient, in a drawer
Our experience with industrial washing systems in numbers
Industrial Dish Washer System
Compact conveyor washing system for the quick and effective cleaning of canteen dishes.
The system is divided into a main washing zone, final rinse zone and drying zone (cold air discharge). The system is equipped manually.
In the main washing zone, the dishes are cleaned with circulating water, which is constantly cleaned by the built-in "EDT-screenTecH" filter system. The built-in tank heating keeps the wash water in the main wash zone at the required level
In the rinsing zone, the crates are rinsed with hot and clean fresh water at 85 ° C and thermally disinfected. This water is then optimally fed into the main washing zone with the "EDT" double cascade system, where it is reused several times.
Then the cold air blow-off "EDT-Guide-Booster" takes place: this is attached to the extension of the system after the neutral zone. The high air volume flow ensures that a degree of dryness of 80 to 90% is achieved. This EDT development ensures that your dishes can actually be brought back to the canteen dry.
HEIM - EDT | THE RIGHT CHOICE
Not only do our many years of experience with washing systems, hygiene sluices and industrial facilities speak for us, but also our satisfied customers and partners. We don't just offer you solutions – we develop joint and perfectly tailored concepts and are at your side for any questions, worries and difficulties. Contact us comfortably and without obligation for more information, prices and further information.