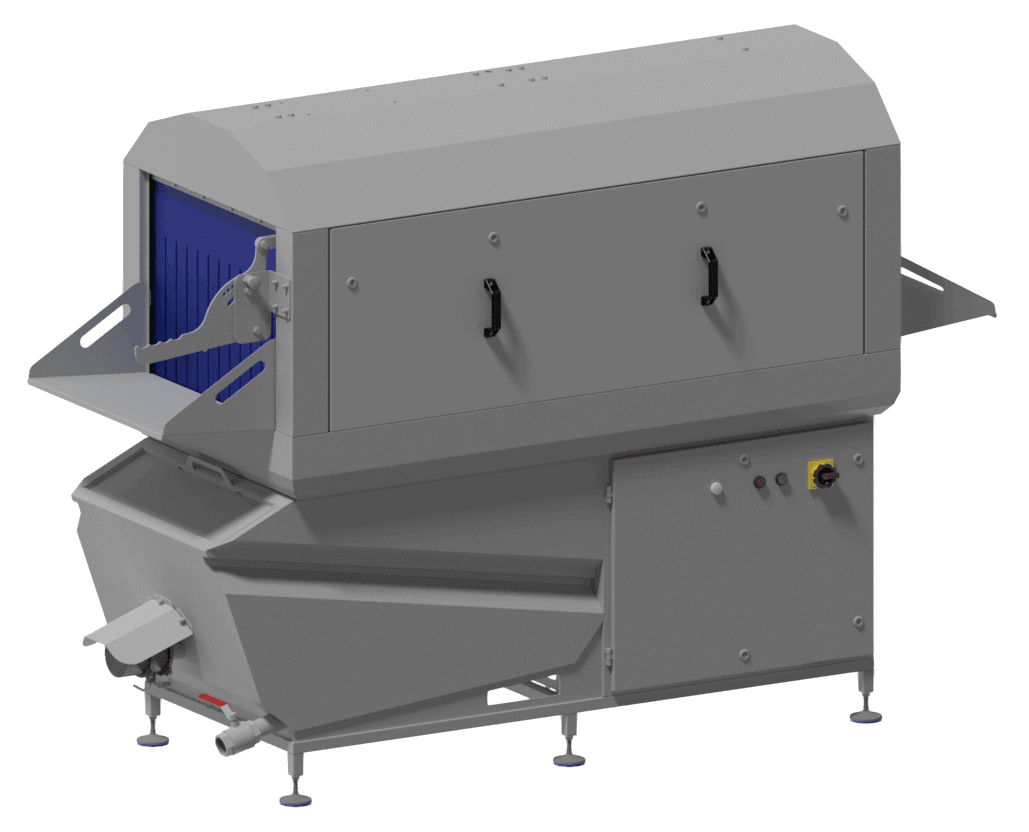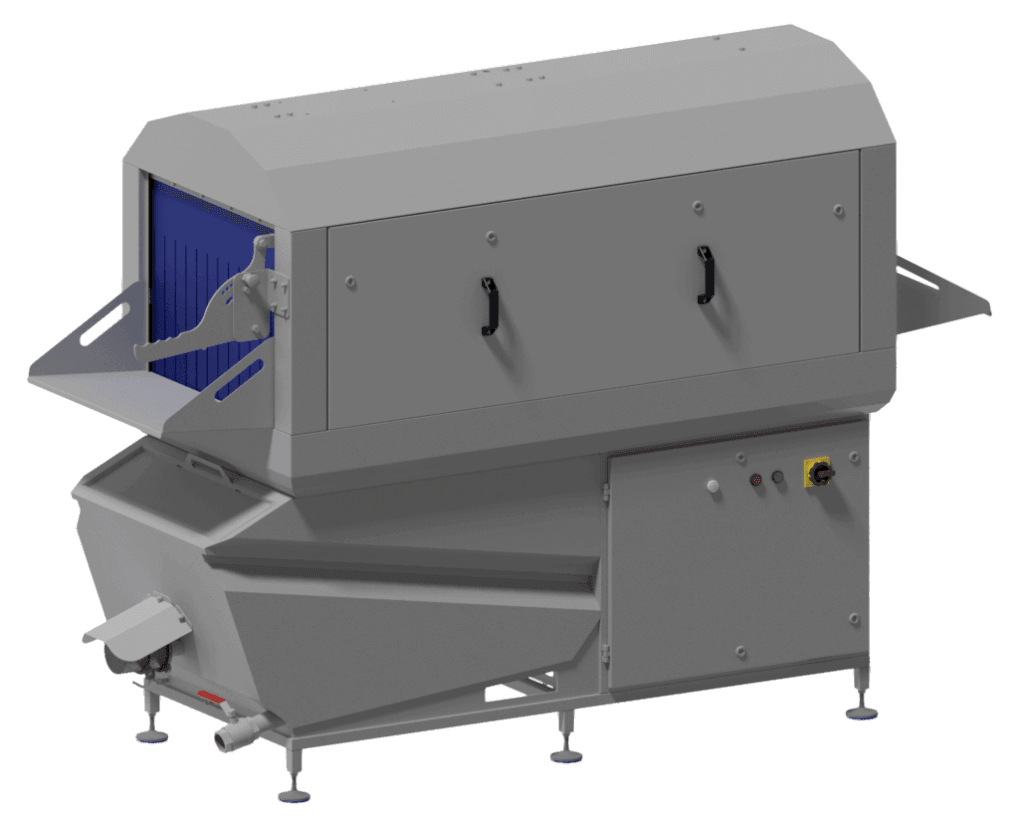 The Basket washer systems from Heim EDT GmbH are made of high-quality materials and based on HACCP standards. The washing systems are adapted to the items to be washed, e.g. baskets. Thanks to the integrated water filter, the machines save resources when cleaning standard baskets and containers effectively
Capacity: 100 – 2,000 baskets per hour
Drying module
Drying via centris dryer
Water
One-man operation
Dosing pump
WrasenabzUG
Etc.
Buckets for food companies or industrial companies.
We adapt the system individually to your laundry material.
Technical data of a Washing system for 200 buckets per hour
Pumps: 23 kW
Pump flow rate: 1600 l/min
Tank capacity: 450 litres
Wash temperature: 30 – 55 °C Adjustable
Filtration : 1. Tape filter, 2. Tommel filter
Rinsing temperature: 60 – 85 °C, (to be included on the side of the building)
Nozzles: Flat jet nozzles
Blower: 2 x 5.5 kW
Feed-in: 400V / 50 Hz; 24v
Our experience with industrial washing systems in numbers
Industrial Basket Washers
Our product-specific basket washers systems are the perfect solution for your company for cleaning baskets. The cleaning systems are available as continuous systems at attractive prices.
Thanks to innovative technology, the basket washing system offers optimal washing results for baskets with low water and electricity consumption. Our washing machines such as the basket washer system are divided into a main washing zone and a rinsing zone, as well as an optional drying module and an integrated water filter.
The basket washer from the experienced manufacturer Heim EDT has a water heater and an integrated automatic dispenser for your washing or cleaning additives. As a long-standing manufacturer of industrial basket washing systems, we are happy to share our know-how in the manufacture of systems. We offer fair prices and the best quality for each of our basket washing systems. The dirty baskets are cleaned in the washing systems after use and optionally dried. We plan the washing system together with you so that the system delivers the perfect washing and drying result for your baskets.
The basket washer can optionally be supplied with the following project-specific modules.
One-man operation
Drying module
Electricity or steam heating
External dimensions of the basket washing system adapted to your company
Get a quote for a basket washing system now. Heim EDT GmbH systems in the best quality.
Capacity: 100 – 2,000 baskets per hour
HEIM - EDT | THE RIGHT CHOICE
Not only do our many years of experience with washing systems, hygiene sluices and industrial facilities speak for us, but also our satisfied customers and partners. We don't just offer you solutions – we develop joint and perfectly tailored concepts and are at your side for any questions, worries and difficulties. Contact us comfortably and without obligation for more information, prices and further information.